Addiction Treatment Programs at Passages Malibu Rehab Center
---
At Passages Malibu, we are proud to offer you the finest drug rehab & treatment program available anywhere. Our deluxe rehabilitation and treatment center has been rated #1 by Healthcare Global magazine. Forbes magazine also named Passages Malibu one of the most luxurious rehab centers in the world.
This recognition comes after years of perfecting our treatment program and sticking with our core philosophy for treating addiction. While most rehab centers still offer group meetings for treatment, we provide you with a customized, one-on-one therapy program tailored to your specific needs. Whether you are in need of a drug rehabilitation center, alcohol rehabilitation center, prescription drug rehabilitation center, or a detox center, we will guide you through this important chapter of your life. At Passages Malibu you'll find the most effective methods and more personalized care than anywhere else, period.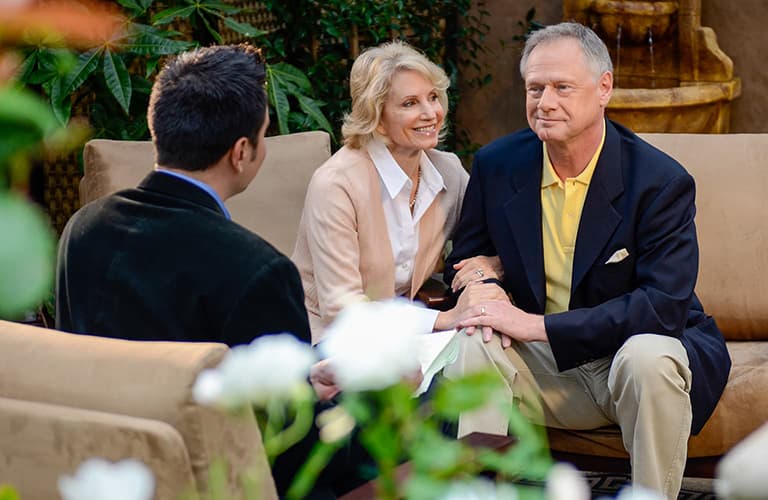 Treatment Programs
At Passages Malibu, we provide you with a customized treatment program that is designed to fit your specific needs. Our team of experts will work with you to discover and heal the underlying conditions that are causing your addiction.
Here are a few reasons that set Passages addiction treatment program apart from the rest:
Individual therapy - (private, 1-on-1 therapy, rather than group meetings)
24-hour nursing staff - (licensed nurses to oversee your needs)
A treatment team including addiction experts and therapists - (4:1 client to staff ratio and personalized therapy)
We give you the freedom to use cell phones and laptops - (remain connected to family and business during your stay at Passages)
16 different types of holistic methods - (customized to meet your individual needs, taking into consideration the specific aspects of your addiction)
Our unparalleled luxury rehab center also features top-of-the-line facilities and amenities. During your stay at Passages Malibu you will have access to:
5 different estates, each with a breathtaking ocean view
10 acres of Malibu paradise
Tennis court
Full gym with personal trainer
Private and serene detox unit perched over the Pacific Ocean
2 swimming pools and a Jacuzzi