Residential Treatment at
Passages Malibu
---
For nearly twenty years, Passages has been setting the standard with our revolutionary one-on-one holistic treatment programs. From the moment you check in to the moment you graduate you will experience the highest level of treatment innovations and healing techniques to eradicate addiction for good. Other treatment centers cannot match the level of service and expertise that Passages Malibu offers.
There are many reasons why Passages is unquestionably the best program in the world, but one of them starts with the story of our co-founder, Pax Prentiss. Pax had a ten-year addiction to drugs and alcohol. During that time he sought help at the cookie-cutter 12-Step programs only to find himself lost in group meetings hearing the same tune about addiction being a disease. These treatment centers broke Pax down, making him feel less than human and powerless.
The holistic non-12 Step program at Passages Malibu was created to offer the things that were lacking in the traditional 12-Step programs. No longer would you be labeled an addict or someone with a disease. It is now possible to heal the underlying causes of your addiction and live the life that you have always wanted.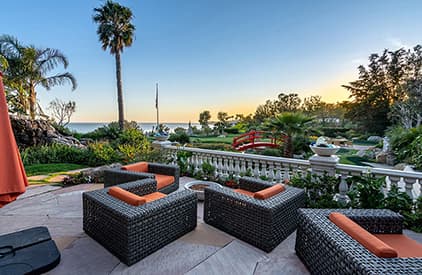 Tour Passages Malibu
We invite you to take an exclusive look inside Passages Malibu. Our in-depth tour will help you better understand our non-12 step treatment methods and the luxurious amenities here for you to enjoy during your stay with us.
If you have been to other treatment centers and experienced things counter-productive to healing, you should try Passages Malibu. Just like our thousands of alumni, you will be blown away with the quality of our treatment programs.
The grounds at Passages Malibu are breathtaking all by themselves, but the treatment team is what really makes this a special place. Your daily schedule will include a variety of holistic therapy methods that will help you discover and heal the underlying conditions that are causing your addiction. You can finally be at peace, knowing you have arrived at the right place, surrounded by caring people who will help you break free from addiction.