Non 12-Step Rehab Center
---
When the only option for drug and alcohol treatment was the 12-step disease model, Passages decided to offer something different: Non-12 step drug and alcohol rehab.
The 12 Steps work for some, but unfortunately, there are still thousands of others who do not find success using this approach, including Passages co-founder Pax Prentiss. He realized that there was something deeper driving his addiction - something that he wasn't able to uncover during group meetings, where he was made to declare himself a victim of the disease, beyond help. From this experience, Passages developed a new way to treat people. A different way. A better way.
Instead of settling for a superficial, temporary fix to alleviate the symptoms of addiction, founders Chris and Pax Prentiss realized that the key to deep healing is to figure out why the addiction exists in the first place.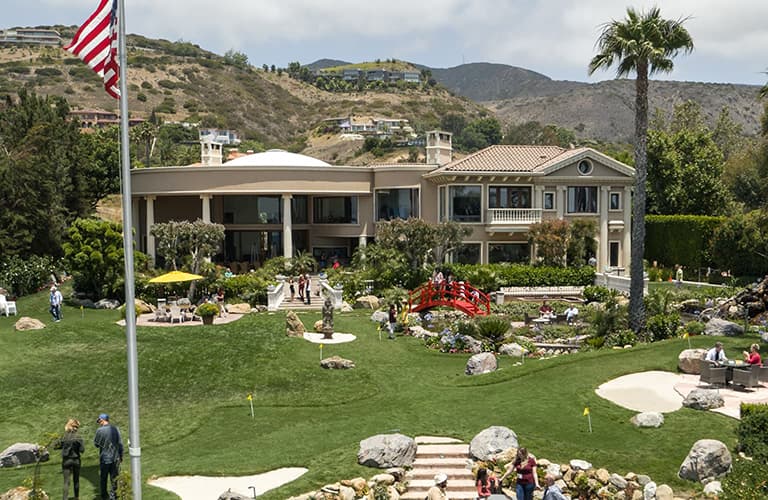 Experience Passages Malibu
Take an in-depth look inside our flagship rehab center and experience our non-12 step treatment methods and luxurious amenities for you to enjoy during your stay with us.
Some of the common underlying issues that cause people to abuse drugs and alcohol are depression, ADD, anxiety, low self-esteem, lack of purpose, insomnia, family turmoil, and childhood trauma. At Passages Malibu, we focus primarily on healing underlying conditions like these through one-on-one treatment and innovative therapeutic methods. This model of drug rehab is effective, efficient, and most importantly, it works.
When you compare the 12 steps to non-12-step drug rehab, here are a few key points to remember:
12 Step Treatment Programs:
Require you to declare yourself a lifelong addict or alcoholic
State that addiction is an incurable disease
Often require clients to mop floors, clean toilets, and engage in punitive chores
Prohibit cell phone and computer privileges
Require work with a sponsor, attendance of AA meetings, and rely heavily on large group sessions with little or no one-on-one therapy
What to Expect from the Passages Malibu's Non-12 Step Rehab Program:
An abundance of one-on-one, customized therapy each month
Treatment of the underlying reasons why you are abusing substances, not just the symptoms of addiction itself
Complete confidentiality, respectful treatment, and an overall, positive environment
A ten-person team of therapists and addiction experts for each client
A variety of holistic methods that provide physical, mental, emotional, and spiritual healing
Access to cell phones, computers, and unlimited permission to speak to family and friends during your treatment
The most luxurious facilities in the world with well-appointed, modern amenities
No requirement to declare yourself as powerless or incurable
Are you ready to get to the source of what's causing your addiction? Call Passages now to learn more about our #1 rated, Joint Commission (JCAHO) accredited, insurance accepted, Non-12 step drug and alcohol rehab center.