Addiction Treatment Programs at Passages Malibu Rehab Center
---
Passages Malibu has been named the "Number 1 Treatment Center in the World" by Healthcare Global, as well as one of the "Most Luxurious Places to Dry Out" by Forbes. These notable rankings are just a few examples of how Passages Malibu is truly an unrivaled, world-class treatment center. We have the finest facilities in the world for treating drug and alcohol addiction, but what really sets us apart is our effective treatment programs.
When you check into Passages Malibu, you will be assigned a team of therapists who will work with you for the entirety of your stay. This team will consist of addiction specialists, therapists, and nurses. Every week you will meet privately in one-on-one sessions with each member of your team, and at the end of the week your treatment team will convene and redesign your program to reflect your progress and needs. The Passages program changed the entire treatment industry and continues to uphold the highest standards for treatment programs worldwide.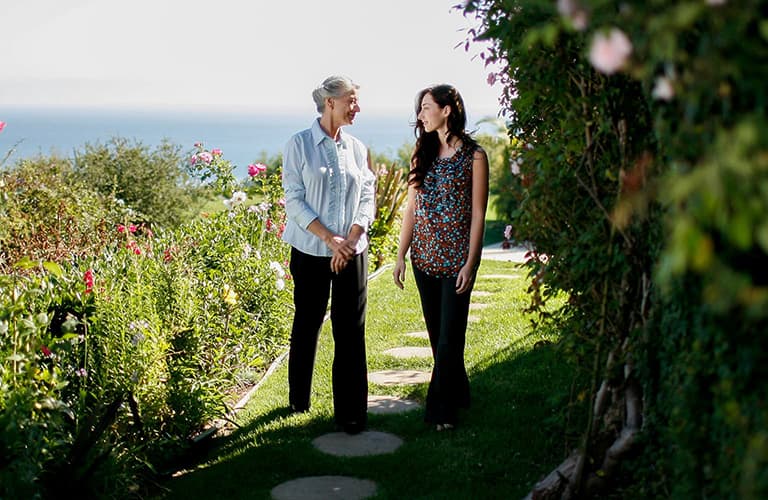 Our Philosophy
Rather than labeling a person an addict, we choose to empower our clients and treat them with dignity. We do not believe in disgracing any individual or making them feel powerless over their addiction.
If you've been to other treatment centers only to leave disappointed, look no further. We will not stick you in endless group meetings, make you do chores, or punish you. Those outdated methods have no place at Passages. We don't believe in breaking you down. Instead, our goal is to build you back up so that you can graduate from our program feeling more confident and more in charge of your life than you ever have before. We believe in you, and you'll see this from the moment you walk through our doors.
At Passages Malibu, our treatment program is holistic, not 12-step based and does not subscribe to disease concept of addiction. Instead, we focus on healing the underlying conditions that are causing you to use drugs and alcohol in the first place. We have unique treatment programs for each of the following: