A Letter from Chris Prentiss
---
Hi. I'm Chris Prentiss. What I have to say will be brief, but it will help you or your loved one move from where you are now, which is dependent on drugs or alcohol, to where you want to be, which is sober, healthy, and happy.
I am in my mid-80s now. Over the years I've met and helped thousands of people from all around the world. Helping people is my specialty. It comes very naturally to me, and I love seeing people become blossom into their most authentic and happiest self. In 1984 and '85, the passion I have for helping others led me to lead month-long seminars for individuals who had less than and felt as though they were less than they wanted to be. The backbone of these seminars was to remove their limiting beliefs and create new beliefs that allowed each student to become successful.
My students – of all ages, both men and women - had huge breakthroughs and afterward, their lives were never the same. They were better than before. They discovered how to be who they wanted to be and have what they wanted to have.
Later, I wrote a guidebook, which provided the same information that I had taught in seminars. The name of the book is, "Be Who You Want, Have What You Want." After 25 years, it's still selling in bookstores, such as the Passages Wellness Store and is still helping change the lives of those who apply the tools and principles taught in the book.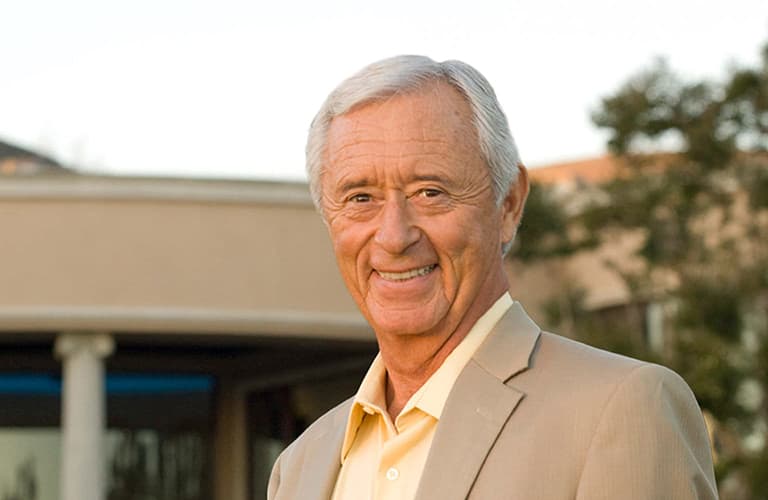 Meet Chris Prentiss
Prior to opening Passages Malibu in 2001, Chris led self-empowerment workshops in Southern California. He has also published over a dozen books that can be purchased at the Passages Wellness Store.
When my son, Pax was severely addicted to drugs and alcohol for many years, my passion for helping people truly hit home. It became my full-time job and mission to save Pax's life.
Pax's drugs of choice were marijuana, alcohol, cocaine, and finally, heroin. Barely at the age of 18 years old, he sat in front of me crying. Through his tears, he said, "Dad, I'm hooked on heroin." I didn't know much about heroin then; especially how lethal it is and how powerfully addictive it is. I tried my best to be positive, and I said, "Don't worry Pax. We'll fix you right up."
Little did I know, I was at the beginning of a long hard road to fight to save Pax's life. I nearly lost him several times from an overdose and being severely beaten by drug dealers to the point of hospitalization. It was a horrific experience for both of us, but I was completely determined with every cell in my body to help Pax break free from his addiction.
I was trying everything I could think of to get him sober. I took him to psychiatrists, psychologists, and addiction specialists. We kept hearing the same dismal story, perhaps the same one you've heard:
"Addiction is a disease, and your son will be an addict for the rest of his life. The best he can do is learn to manage it. Get him into a 12 Step program and make sure he stays in the program as long as he lives."
Every time I heard that negative reaction to my son's addiction, my heart plummeted. It was as if Pax they were sentencing him to lifelong imprisonment with no hope of parole. He went to the 12 Step treatment centers – 30 days, 60 days, and 90-day programs and attended endless amounts of group meetings, hoping to get better. These meetings didn't work, and the treatment made him feel more and more powerless over his addiction. He relapsed almost immediately after leaving treatment. It was devastating.
As he tried to get back on his feet, he continued to attend the 12 Step meetings. He repetitively kept hearing the common phrase, "Once an alcoholic, always an alcoholic" and, "Once an addict, always an addict." That tortured me because I believe those slogans were deadly and harmful to anyone's outlook on recovering and becoming healthy. I knew these slogans reinforced addiction.
All those years when we fought to save Pax's life, we were looking outside of ourselves and to others to help us. Although everyone told us that healing addiction was impossible, that there was no such end to addiction, we continued to search everywhere, never giving up hope to find the answer we needed. After many years of searching, I finally said to Pax, "The help you need is not out there. Unless we create a different program for you, something brand new, you're going to die."